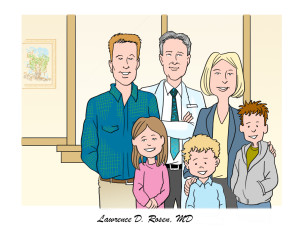 I was honored to be one of several health professionals asked by athenahealth to contribute to their Thanksgiving blog post.
The question I was asked: "What are you thankful for in Healthcare?"
My answer was broad, with respect to "healthcare" with a capital "H."  Honestly, I'm not so thankful for a lot of the administrative gobbledygook (pun intended) that we all have to deal with, but it is what it is.  However, I do have incredible gratitude for the ability to wake up, each and every morning, and bear witness to families' lives and be inspired by special, amazing children.  All of them.
My official answer:
"I am grateful for my patients and their families, who always remind me what is truly meaningful in life. Caring for children, with the explicit goal of working together for their optimal health, keeps me firmly engaged in the present moment. For that, I am forever thankful."
To read more, see the original post here.
Happy Thanksgiving!