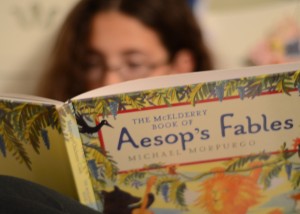 Depending on where you live, winter can be a time of contraction – shorter days, less sunlight, colder weather.  It's important to remain balanced, focusing on lifestyle strategies (e.g., nutrition, exercise, rest/relaxation) to promote optimal physical and emotional health.   One of my favorite wintertime activities is reading; curled up with a good book, by a warm fire, with nothing else to do or think about.  To help support your efforts to stay healthy and centered, here are my top 5 books to beat the winter blues.
1. Deirdre Imus – The Essential Green You!
In this book, the third volume in the terrific "Green This!" series, Deirdre shares tips on how to "green" the way you take care of yourself – the food you eat, the clothes you wear, the products you use every single day.  Motivating and practical.
2. Stephen Cope – The Great Work of Your Life
Cope, the Director of the Institute for Extraordinary Living at the Kripalu Center for Yoga and Health, masterfully weaves real-life biographical sketches through this thoughtful examination of the Bhagavad Gita.  The Gita, an Sanskrit scripture and essential yogic text structured as a conversation between Arjuna and Krishna, covers a variety of complex theological and philosophical issues – but don't let this scare you away!  Cope's tale is very accessible yet profound, offering us a chance to consider our dharma – our calling – in order to live a fully present, authentic life.
3. Richard Louv – The Nature Principle
Do not let yourself suffer from Nature Deficit Disorder!  Louv, author of this follow-up to "Last Child in the Woods," urges us to spend more time outdoors, noting, "A reconnection to the natural world is fundamental to human health."  Read this book in between hikes in the snowy woods.
4. Brene Brown – Daring Greatly
First coming to prominence based on her folksy and provocative TED talks, "shame" researcher Brown forces us to reconsider the concept of vulnerability as a courageous path to "live wholeheartedly," connecting with others in our lives.  As a physician, a parent and, simply, a person, I've found her teachings liberating, encouraging us to make peace with our imperfection.  It is our very humanity that makes us approachable and lovable – an important life-lesson we must model for our children.
5. The Arbinger Institute – The Anatomy of Peace
Struggling with conflicts at home or at work?  Who isn't?  The think-tank that brought us the seminal "Leadership and Self-Deception" offers a road map to peace in this profoundly groundbreaking work.   The central concept – that it is our "way of being" that ultimately serves as the root of both war and peace – is embedded in a captivating tale of multigenerational, multi-family conflict between parents and children.  Read it as a story, yet consider all the while how you, in your relationships, can nurture a heart at peace.  Your life will never be the same.
(originally posted for the Deirdre Imus Environmental Health Center)