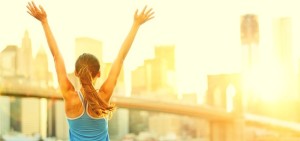 Gratitude: An intentional appreciation of what and who you have; an acceptance and explicit acknowledgment of what life brings you.
That's how I define gratitude, one of the 10 words I believe everyone should live by.
We're knee-deep in the season of gratitude. Thanksgiving, in fact, could be seen as the high holy day of gratitude practice.
(continue reading at MindBodyGreen)